Automated Colony Picking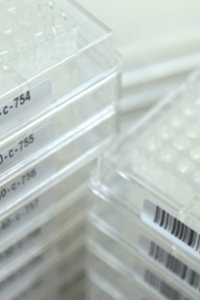 An automated station permits to organize collections of recombinant clones on microplates both rapidly and reliably:
Colonies are picked with a high-throughput QBot automated station on Petri dishes and are inoculated in 96-well or 384-well microtiter plates.
All manipulations are traceable with the computer system
After picking, the growth of each picked clone is checked by DO measurements, to ensure that it is uniform.
The microplates are then sent frozen to the client.